杜克儿童医院及健康中心Duke Children's Hospital and Health Center
医院简介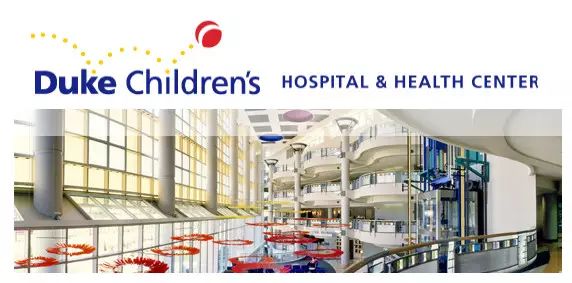 杜克儿童医院及健康中心位于北卡罗来纳的三角大都会区,每天约收165位儿童病人。
Duke Children's Hospital and Health Center in North Carolina's Triangle metroplex admits roughly 165 patients a day, about average for a children's center. Nursing excellence is a priority, illustrated by the hospital's status as a Nurse Magnet facility. The facility, which is part of Duke University Medical Center, offers patient and family services that include personalized child life specialists and computer terminals with Web access.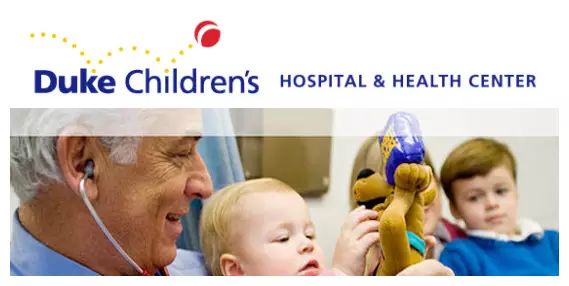 杜克儿童医院及健康中心,全国排名名列前茅,甚至在国际上都声名显赫,同时也致力于提高杜伦以及整个东南部的健康医疗水平。
A nationally ranked pediatrics program and international referral center, Duke Children's is also dedicated to improving the delivery of health care in Durham and throughout the Southeast.
医院排名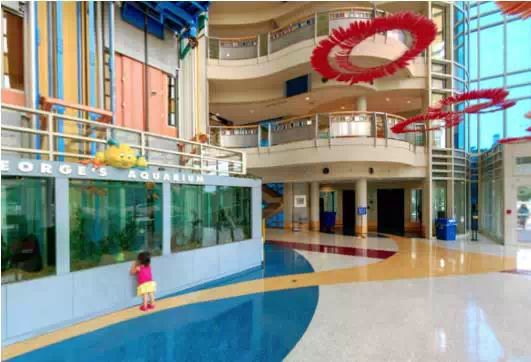 This hospital was one of 89 facilities that were ranked in at least one of 10 specialties in the 2014-15 Best Children's Hospitals.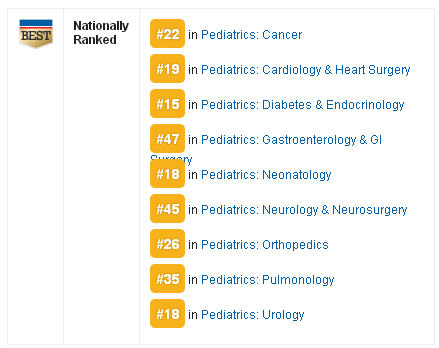 医院数据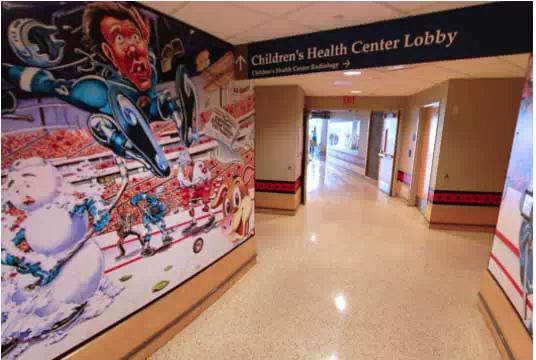 Comprehensive pediatric specialties: 36
Annual pediatric outpatient visits: 194,202
Annual inpatient visits: 4,328
Annual pediatric hospital admissions (without normal newborns):4,982
Number of inpatient beds: 190
Average length of inpatient stay: 10.66 days
Annual pediatric Emergency Department visits: 14,140
Pediatric surgeries performed annually: 5,803
Regional outreach programs: 34
医院使命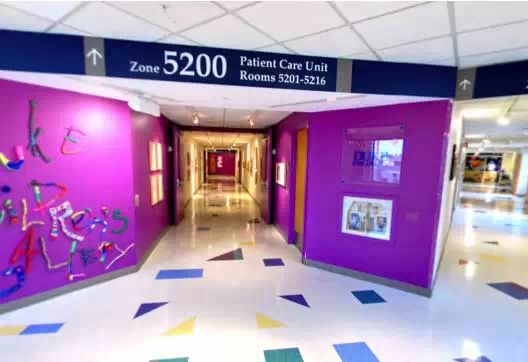 "病人及其家人是我们勇气与能力的见证,他们是我们工作的灵感,我们要努力将最先进的医疗与永恒的希望带给孩子们。"
"Our patients and their families are shining examples of courage and strength. They are a source of inspiration to us as we work to bring children the benefits of the latest medical care and research in a warm, child-friendly atmosphere--and to bring new hope to the children we serve, today and tomorrow."---Ira M. Cheifetz, MD, Interim Chair, Department of Pediatrics CMO, Duke Children's Hospital & Health Center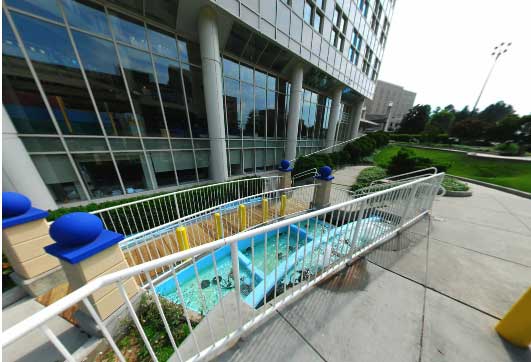 医院提供的使命有:
Our mission is to provide:
婴儿与儿童临床护理的卓越
Excellence in the clinical care of infants and children;
基础应用研究的创新
Innovation in basic and applied research;
健康护理专家教育的领导者
Leadership in the education of health care professionals; and
儿童健康的提倡者
Advocacy for children's health.