彩虹婴儿与儿童医院UH Rainbow Babies & Children's Hospital
医院简介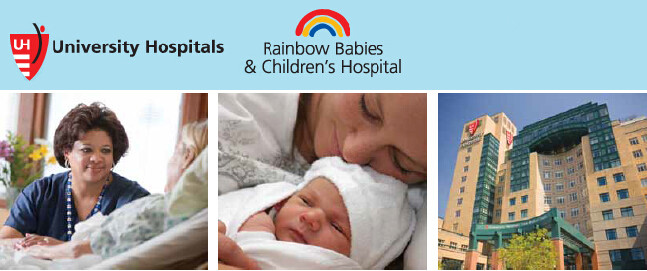 彩虹婴儿与儿童医院拥有244张床位,是学术医学中心。125多年来,该医院一直是儿科健康护理领域的领导者,国内名列前茅。医院拥有超过1300名儿科专家,每年为70万病人提供先进的治疗方法以及最新的创新能力。
UH Rainbow Babies & Children's Hospital is a 244-bed, full-service children's hospital and academic medical center. A trusted leader in pediatric health care for more than 125 years, UH Rainbow Babies & Children's Hospital consistently ranks among the top children's hospitals in the nation. As the region's premier resource for pediatric referrals, UH Rainbow Babies & Children's Hospital's dedicated team of more than 1,300 pediatric specialists uses the most advanced treatments and latest innovations to deliver the complete range of pediatric specialty services for 700,000 patient encounters, annually.
医院排名

Pediatric Specialties---儿童科室
This hospital was one of 89 facilities that were ranked in at least one of 10 specialties in the 2014-15 Best Children's Hospitals.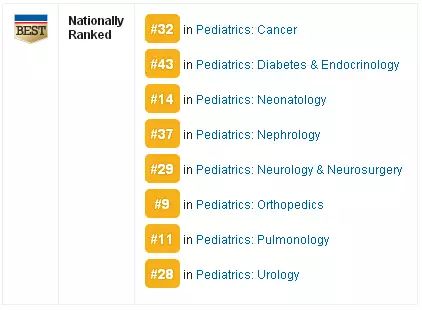 医院数据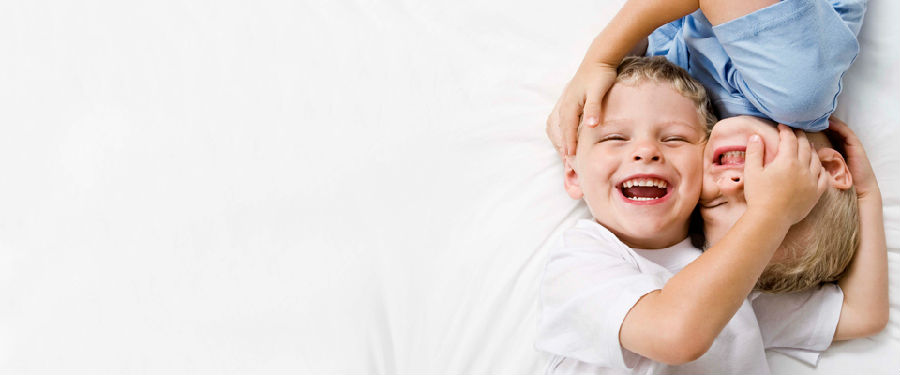 注册床位---Licensed Beds: 244
医务工作者---Medical Staff: 775
出院数---Inpatient Discharges: 9,268
门诊数---Outpatient Visits: 560,425
紧急护理数---Urgent Care Visits: 25,841
急救数---Emergency Department Visits: 30,825 (University Hospitals Case Medical Center)/6,584 (University Hospitals Ahuja Medical Center)
创伤治疗---Trauma Admissions: 1,052
护理天数---Total Days of Care: 53,685
住院平均时长---Average Length of Stay (Days): 5.8
儿科专家---Pediatric Specialists: 1,300
护士---Nurses: 500
医院部门---Medical Divisions: 16
医院荣誉

1. 25年以来一直被《美国新闻与世界报道》评为美国最佳儿童医院之一。
Recognized as one of America's Best Children's Hospitals by U.S. News & World Report for 25 consecutive years.
2. 凯斯西储大学医学院初级儿科附属医院,该学院式前25位研究型医学院之一。
Primary pediatric affiliate of Case Western Reserve University School of Medicine, one of the top 25 research-oriented medical schools in the nation.
3. 北俄亥俄州唯一指定的一级儿科创伤中心。
Northern Ohio's only designated Level I Pediatric Trauma Center.
4. 引领寻找囊性纤维化治疗:开发和测试新疗囊肿性纤维化治疗方法,包括旨在改善基因和蛋白质功能的药物。
Leading the search for a cure for cystic fibrosis: Developing and testing new therapies for cystic fibrosis, including drugs aimed at improving gene and protein function.
5. 全国首批承担儿童肥胖症的医院。
Among the first hospitals in the nation to take on childhood obesity through the Center for Child Health & Policy, and Healthy Kids, Healthy Weight™.
6. 彩虹外科专家提供的微创技术,是全国第一批小儿单手术。
Rainbow surgical specialists offer minimally invasive techniques and were among the first in the nation to perform pediatric single-site surgeries.
(以上仅列出具有代表性的医院荣誉)