莫菲特癌症中心Moffitt Cancer Center
医院介绍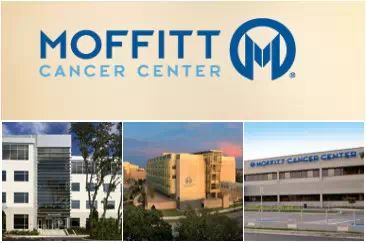 莫菲特癌症中心位于佛罗里达州,坦帕市,长期致力于癌症预防与诊疗,不断在病人护理、研究与教育领域创新与突破,在与癌症抗战中再进一步。
Moffitt Cancer Center in Tampa, Florida, has made a lasting commitment to the prevention and cure of cancer, working tirelessly in the areas of patient care, research and education to advance one step further in fighting this disease.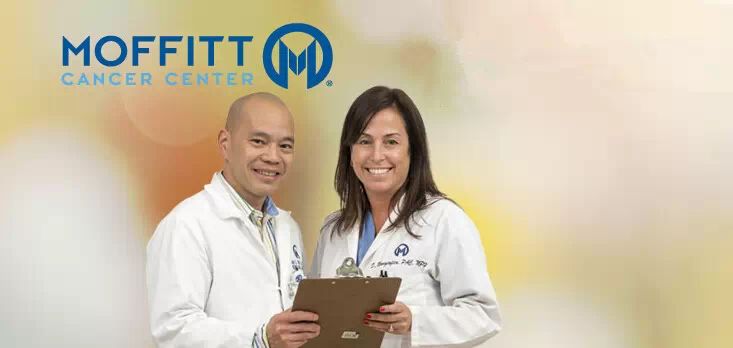 TRANSLATIONAL RESEARCH---转化型研究
作为美国国家癌症研究所综合癌症中心的一个精英团队,墨菲特专注于早期转化型研究的发展,致力于科学发现造福病人。
As part of an elite group of National Cancer Institute (NCI) Comprehensive Cancer Centers, Moffitt focuses on the development of early stage translational research aimed at the rapid translation of scientific discoveries to benefit patient care.
TRADITION OF EXCELLENCE---优良传统
自1986年十月接待第一位病人以来,墨菲特的医生、科学家和工作人员齐心协力,共同创造出优良传统氛围,用善良、关怀以及希望服务着病人。
Since our first patient admission in October 1986, Moffitt physicians, scientists and staff members have worked together to establish a tradition of excellence offered in an atmosphere characterized by kindness, caring and hope. Our future growth in clinical care and research rests firmly on this tradition and makes possible the changes ahead.
医院排名

Adult Specialties---成人科室
This hospital was among 144 facilities—roughly 3 percent of the 4,743 analyzed for the latest Best Hospitals rankings—to be ranked in even one of the 16 specialties.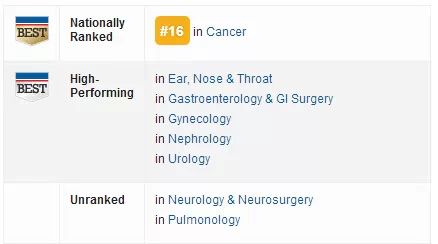 医院数据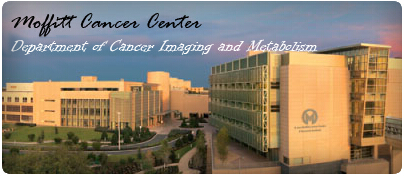 | | |
| --- | --- |
| 运营模式---Operated by: | Not-for-profit |
| 医院类型---Hospital type: | Cancer |
| 床位数---Number of Beds: | 206 |
| 收治病人数---Admissions: | 9,216 |
| 住院手术数---Inpatient surgeries: | 4,875 |
| 门诊数---Outpatient visits: | 324,085 |
| 急诊数---Emergency room visits: | 0 |
| 出生人数---Births: | 0 |
医院员工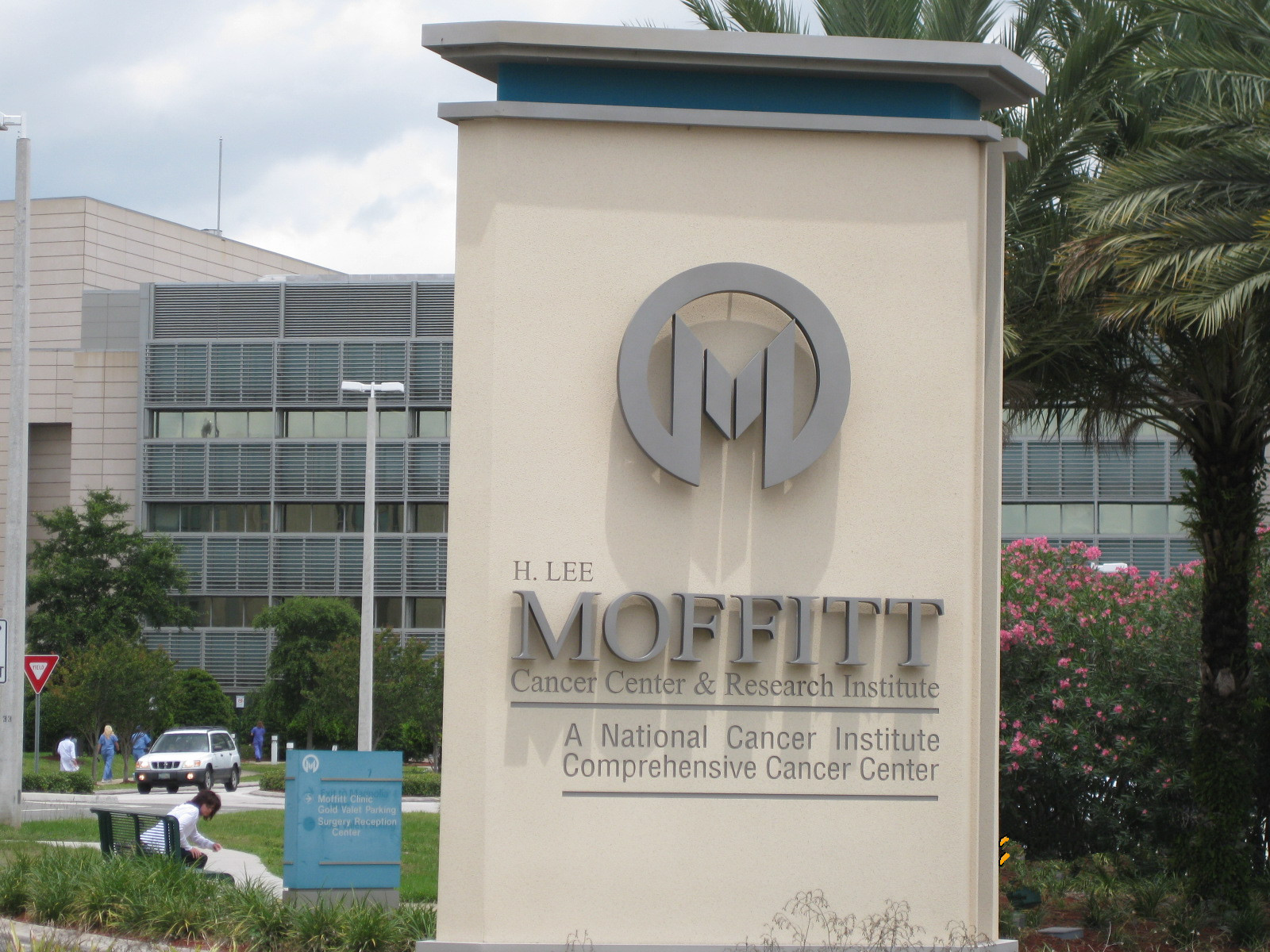 | | | |
| --- | --- | --- |
| 医院员工 | 全职---Full Time | 兼职---Part Time |
| 内科医生与牙医---Physicians and dentists: | 200 | 72 |
| 注册护士---Registered nurses: | 810 | 145 |
| 执业护士---Licensed practical nurses: | 21 | 3 |
使命、愿景、价值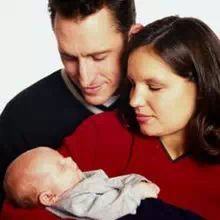 使命---MISSION
致力于癌症预防与治疗---To contribute to the prevention and cure of cancer
愿景---VISION
通过服务、科学与合作,改变癌症服务模式---To transform cancer care through service, science and partnership
价值---VALUES
卓越的科学、教育、病人护理---Scientific, educational, and patient care excellence
团结一致---Unity in pursuit of our mission
创造---Creativity
怜悯之心---Compassion for our patients and their families
将员工、志愿者、教员视为最宝贵的资源---Employees, volunteers, and faculty are our most prized resources
引领管理---Stewardship
最高标准的社会责任与伦理---Social responsibility and ethics of the highest standard