华盛顿大学医疗中心University of Washington Medical Center
中心简介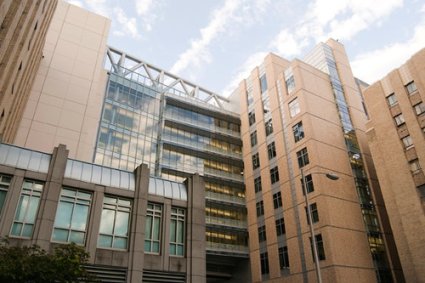 华盛顿大学医疗中心是全美领先学术医疗中心之一,提供了高质量、专业化的医疗护理,例如心脏病学、高危妊娠、新生儿重症监护、肿瘤学、整形外科以及器官移植等等。
University of Washington Medical Center is one of the nation's leading academic medical centers, which provides highly specialized medical care in areas such as cardiology, high-risk pregnancy and neonatal intensive care, oncology, orthopaedics and organ transplantation. Patients travel from across Washington, Wyoming, Alaska, Montana and Idaho for these specialized services.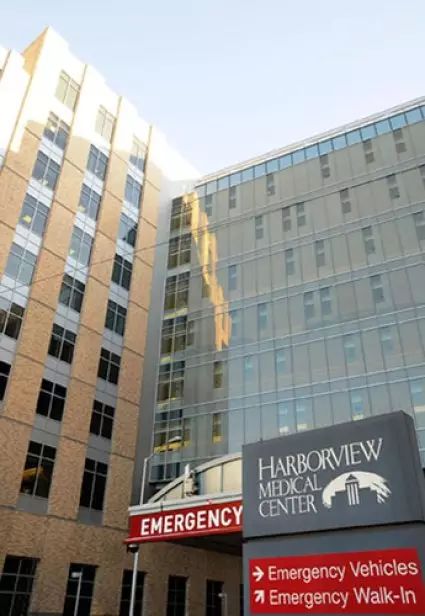 华盛顿大学医疗中心位于华盛顿州西雅图市,致力于病人安全,降低医疗事故发生率。
University of Washington Medical Center in Seattle, WA is ranked nationally in 13 adult specialties. It scored high in patient safety, demonstrating commitment to reducing accidents and medical mistakes.
中心排名

Adult Specialties---成人科室
This hospital was among 144 facilities—roughly 3 percent of the 4,743 analyzed for the latest Best Hospitals rankings—to be ranked in even one of the 16 specialties.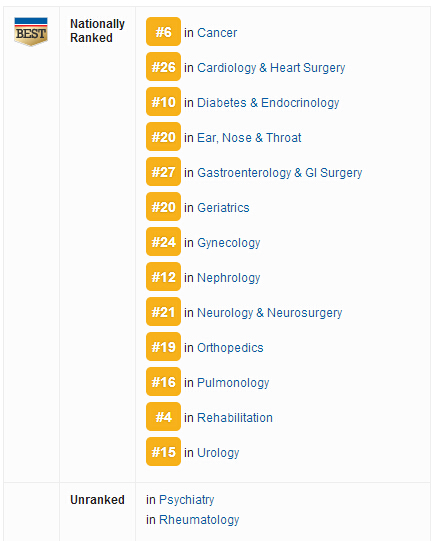 中心历史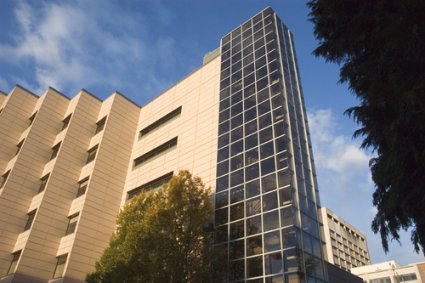 华盛顿大学医疗中心成立于1959年5月5日,在1946年10月2日成为华盛顿大学的教学医院。该医院是世界第一所阵痛中心发源地,也是世界上第一例长期肾透析所在地。2013年5月,拥有和运营华盛顿医疗中心的大学医学院与"和平医疗"达成战略关系。美国民权同盟表示两者的合作可谓是受天主教伦理与宗教信仰的指示。
The University of Washington Medical Center opened on May 5, 1959. It grew out of the medical school that the university opened on October 2, 1946. It is home to the world's first pain center and was the location of the world's first long-term kidney dialysis, developed by UW professor Belding H. Scribner,M.D. In May 2013, it was announced that UW Medicine, which owns and operates the University of Washington Medical Center, and PeaceHealth were coming together in a "strategic affiliation." The American Civil Liberties Union criticized the merger as PeaceHealth is "directed by the Catholic Ethical and Religious Directives."
中心数据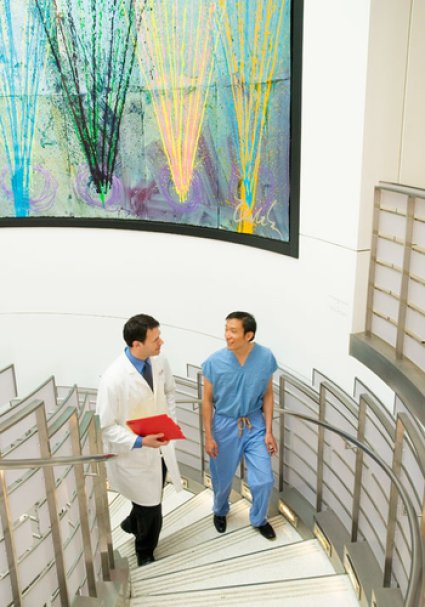 | | |
| --- | --- |
| 运营模式---Operated by: | State |
| 医院类型---Hospital type: | General medical and surgical |
| 床位数---Number of Beds: | 450 |
| 收治病人数---Admissions: | 17,915 |
| 住院手术数---Inpatient surgeries: | 7,020 |
| 门诊数---Outpatient visits: | 331,650 |
医院员工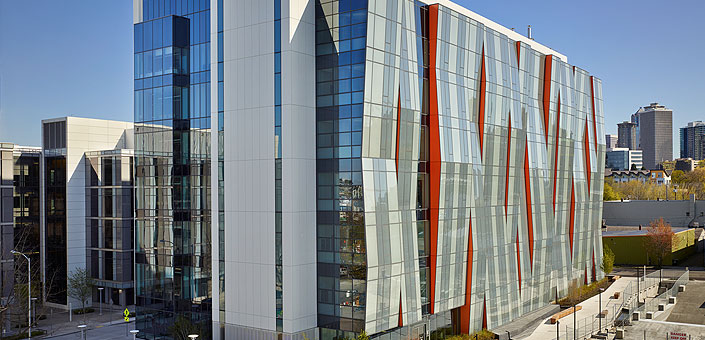 | | | |
| --- | --- | --- |
| 医院员工 | 全职---Full Time | 兼职---Part Time |
| 内科医生与牙医---Physicians and dentists: | 37 | 191 |
| 注册护士---Registered nurses: | 1,009 | 512 |
| 执业护士---Licensed practical nurses: | 0 | 0 |
| 教职人员---Faculty Personnel: | NA | NA |