宾夕法尼亚大学医院(简称HUP)
医院介绍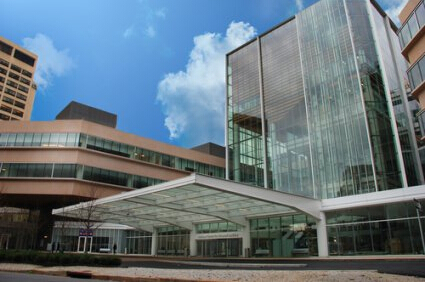 宾夕法尼亚大学医院(简称HUP)因其临床与研究而闻名世界,致力于打造更新更好的方法来诊断和治疗疾病。一流的病人护理历史悠久而丰富,从两个多世纪前成立第一个医学院开始其里程。自1765年第一次开张,HUP一直致力于培训医生和探寻新的医学知识。
The Hospital of the University of Pennsylvania (HUP) is world-renowned for its clinical and research excellence, forging the way for newer and better ways to diagnose and treat illnesses and disorders. Its long and rich history of top-notch patient care began more than two centuries ago with the founding of the nation's first medical school, the University of Pennsylvania. Since 1765 when it first opened its doors, Penn has been dedicated to the training of physicians and the discovery and implementation of new medical knowledge.
为了更加美好的未来,医院世界级的教职员致力于与卓越的病人保健,教育以及研究,其意义和对医学突破性的贡献是国内外公认的。跨学科的专业团队为病人提供个性化护理和服务。创新研究再加上有实际经验的护理为病人的需要量身定做。
The world-class faculty and staff of the Hospital of the University of Pennsylvania are dedicated to superior patient care, education and research for a better, healthier future. Their significant and groundbreaking contributions to medicine are recognized both nationally and internationally. The interdisciplinary team of professionals provides personalized care and service to patients — all within a compassionate and respectful environment. Innovative research coupled with responsive, hands-on care allows Penn to tailor treatment specifically to individual patient needs.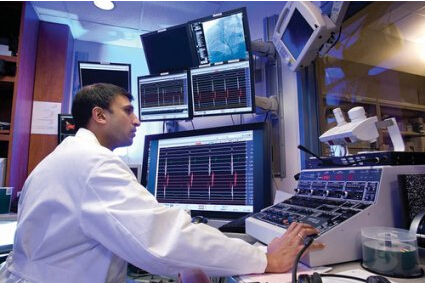 作为一位在医学研究和临床护理方面的世界领导人,HUP的声誉吸引了来自世界各地的医疗专家。支持和协作的氛围鼓励医生和员工不断寻找为改善每一个人的生活品质的新方法。
HUP's reputation as a world leader in medical research and clinical care attracts the highest quality medical specialists from around the world. The supportive and collaborative environment encourages physicians and staff to keep reaching ahead to find new ways to improve the quality and length of life for everyone.
发展历史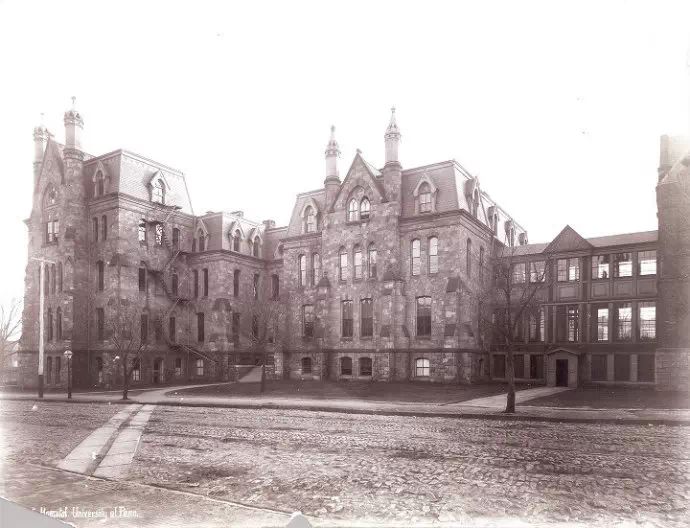 1765年,费城医生John Morgan (1735–1789) 和William Shippen (1712-1801) 仿照爱丁堡大学
1791年与宾夕法尼亚州立大学合并为宾夕法尼亚大学,建立北美殖民地的第一所医学院,后发展成为宾夕法尼亚大学医学院。
1871年,宾夕法尼亚大学迁至目前所在的Schuylkill河西校区后,William Pepper (1843-1898) 等向大学理事会建议建立附属医院,以便于临床教学。
1874年,宾夕法尼亚大学医院(HUP)正式开业。著名的医学教育家William Osler (1849-1919) 在参与创建翰霍•普金斯医院之前,曾在1884-1888年担任宾夕法尼亚大学临床医学教授。
医院排名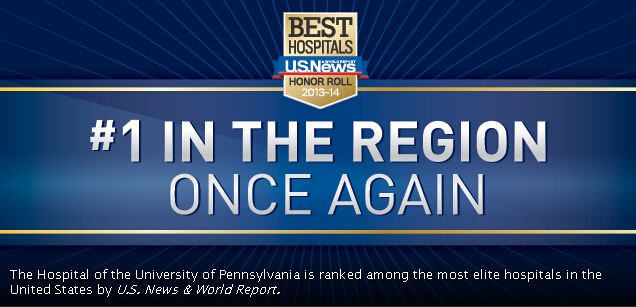 综合排名

成人科室排名
This hospital was among 147 facilities—roughly 3 percent of the 4,806 analyzed for the latest Best Hospitals rankings—to be ranked in even one of the 16 specialties.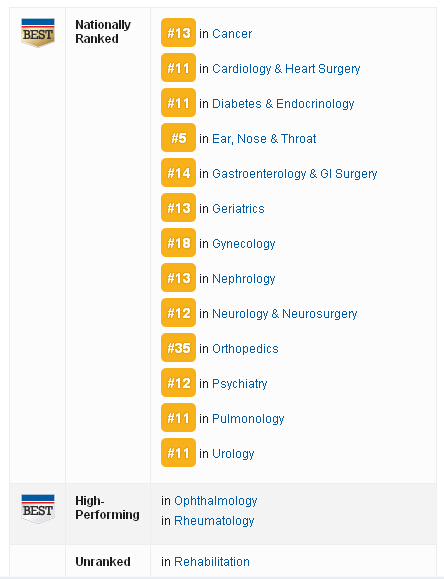 医院数据
Operated by: Not-for-profit
Hospital type: General medical and surgical
Parent system: University of Pennsylvania Health System
Number of Beds: 784
Admissions: 37,925
Inpatient surgeries: 14,972
Outpatient visits: 1.15 million
Emergency room visits: 64,423
Births: 4,128
志愿者项目---Volunteer Programs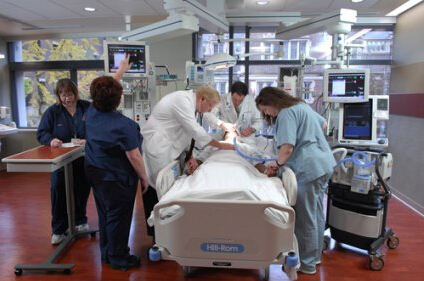 成人志愿者项目---Adult Volunteer Program

大学生志愿者项目---College Volunteer Program

暑期青少年志愿者项目---Summer Teen Volunteer Program